If you're working with pressure vessels or boilers, chances are you've encountered many abbreviations like ASME, ANSI, API, ASTM, or PED. Those are names of codes and standards that let you know what kind of equipment and functionality you can expect from a pressure vessel. ASME and PED are the most authoritative codes in the Americas and Europe, respectively.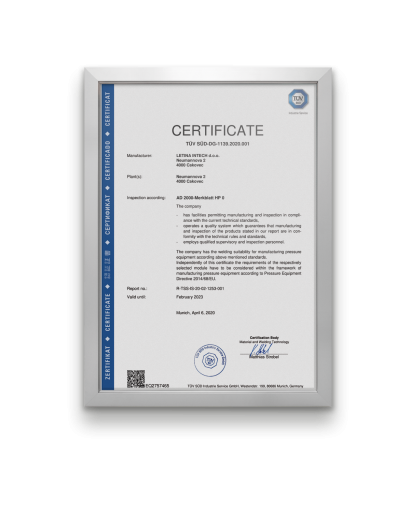 European PED certificate
What does ASME stand for and what is it exactly?
ASME stands for "American Society of Mechanical Engineers", a non-profit organization with the goal of "helping the global engineering community develop solutions to benefit lives and livelihoods".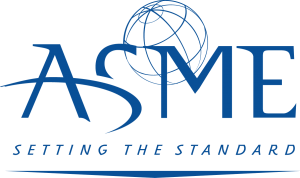 ASME logo
Founded in 1880 by a small group of leading industrialists, ASME has grown through the decades and is one of the leading international standards and code developers for the mechanical engineering industry.
They now number over 100 000 members world-wide and support the engineering community through quality education programs, training and professional development, publishing research, and organizing conferences.
What are ASME codes and standards?
A standard can be interpreted as an agreed-upon set of rules and instructions. Standards can be applied to manufacturing, design, providing services, and usage. Developing and following standards leads to increased safety, reliability, efficiency, and productivity.
For end-users, standards communicate whether a product they're researching satisfies their needs or not. Adopting universal standards also helps drive globalization, growth, and development. Standards enable us to buy a nut produced in Australia and use it seamlessly with a bolt manufactured in France.
ASME is considered to be one of the oldest and most respected standards developers in America. So far it produced over 600 codes and standards covering a wide range of technical areas, including plumbing fixtures, pipelines, and power plant systems and components. The standards are used in more than 100 countries and over 7000 companies are currently ASME certified.
What is the ASME Boiler and Pressure Vessel Code?
The ASME Boiler and Pressure Vessel Code, abbreviated to ASME BPVC, is the largest standard developed by the American Society of Mechanical Engineers. It regulates the design, manufacture, installation, inspection and care of boilers, nuclear components, and other pressure vessels. The BPVC also includes standards on materials, welding and brazing procedures and qualifications, nondestructive examination, and nuclear in-service inspection.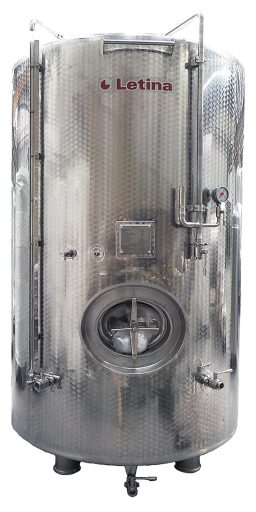 Letina pressure vessel
It was created in 1914 as a response to a series of boiler explosions in various American shoe factories. Back then, the entire ASME boiler and pressure vessel code fit into a single 114-page volume. Today, that same document consists of well over 16 000 pages spread across 28 volumes. 
The ASME certification process and certification mark
A large number of people rely on certifications such as ASME when they're researching solutions for their problems. An ASME certification signifies that a product is manufactured to the highest standards of safety and quality.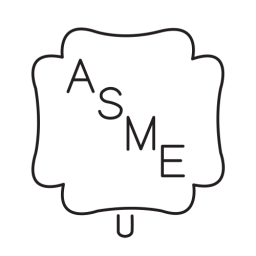 ASME certificate
In a way, ASME certification helps comply with regulations while also inspiring trust in customers. Over 100 countries world-wide recognize ASME certifications (such as the ASME BPVC) as a way of meeting government safety regulations.
To get ASME certified, a company has to go through a long and arduous process. Both the applicant company, ASME and the reviewing agency are highly involved. It takes around 6 months to finish the certification program and get an ASME certificate issued after applying if everything checks out.

ASME certification process